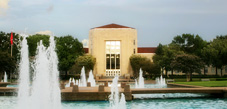 ONLINE GRAPHIC DESIGN NOW AVAILABLE
The University Copy Center now offers a unique opportunity to create banners, posters and graphics through their UH website.

Simply visit www.universitycopycenter.com/UH and click on the link at the top of the page. This takes you straight to an easy to use design site that gives you an instant quote!

1. Choose a paper type
2. Choose a size
3. Use a template or design from scratch
4. Import any necessary pictures
5. Check out and pay

Your creation will be sent to the production computer and can be shipped directly to you or picked up at the Welcome Center Parking Garage store!

The University Copy Center prints full-color posters, signs and banners at 1200dpi quality on a variety of paper types for indoor and outdoor applications. Customers can choose from vinyl, gloss, window vinyl, wallpaper and more! Posters can be laminated and mounted as well. Come see the University Copy Center for your next project or event.

For more information about the University Copy Center, visit http://universitycopycenter.com/UH.