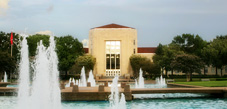 NEW ICE CREAM ADDED TO CAMPUS VENDING MACHINES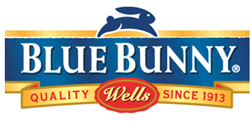 UH students, faculty and staff now have some new delicious options at the ice cream vending machines located across the campus. Lone Star Vending added Blue Bunny ice cream to the machines during the summer in order to freshen up the selection.

Blue Bunny ice cream products replaced some of the Nestle products in the 15 ice cream vending machines on campus. Since the addition of Blue Bunny products, sales have increased by 10 percent according to Taylor Wynn of Lone Star Vending. He said Lone Star�s vending machines have been available on the UH campus since 2004.

�We really like the Blue Bunny product and felt it was time to give everyone a new selection,� Wynn said.

The Blue Bunny options include the Cookies �n Cream Ice Cream Bar, Strawberry Ice Cream Sundae Crunch Bar and the Chocolate Ice Cream Sundae Bar. The ice cream vending machines will still feature Blue Bell items as well as the other products.

For more information on Vending Services, visit www.uh.edu/vending.