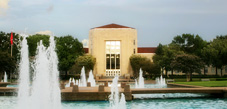 HERTZ ON DEMAND MEMBERSHIP GROWS AT UH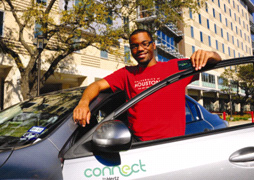 Car sharing is gaining popularity with students at the University of Houston. After only 14 months, membership numbers have exceeded expectations with over 400 people signed up to take advantage of the Hertz on Demand program, one of the highest totals among schools offering the program.

UH Parking and Transportation Services began the Hertz on Demand car sharing program, formerly called Connect by Hertz, last year in an effort to bring a range of transportation options to the UH community. For campus residents, the program offers an alternative to bringing a vehicle to campus which saves them the expenses associated with owning a car. Also, Hertz on Demand gives the UH community a green commuting option by reducing the number of vehicles on campus and therefore reducing emissions. Also, having a vehicle available on campus provides an alternative to using mass transit for quick errands around the city. Membership to the program is free.

The program currently has four vehicles on campus including a Ford Escape, Mazda 3, Mazda 6 and a Ford Focus. Members can sign up for a time slot online for each model. Each member has a card that they use to access the vehicle once they have signed up. Rental rates start at $8 an hour and include gas and insurance. All models also come equipped with a GPS system. Hertz on Demand members must have a credit card on file in order to rent the vehicles.

Hertz on Demand is currently offering an end-of-the-year promotion. Members who rent a vehicle three times can earn $15 in driving credits. The offer expires on December 31, 2011. Hertz is also running a Hertz for Heroes campaign. Each time a vehicle is rented through the Hertz on Demand program from now until December 31 helps them reach their goal of providing 40,000 free weekend rentals for our troops. To sign up for Hertz on Demand, visit www.hertzondemand.com.