Public Safety
DPS, A&F Division raising money for March of Dimes
By Cindy Granier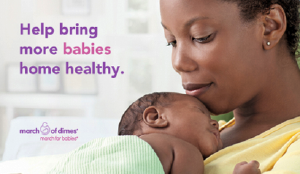 The Administration and Finance Division and the Department of Public Safety, along with other departments at the University of Houston, are raising funds for the March of Dimes/March for Babies. During this campaign, the following items are being sold:
Plants: $5
Lollipops: $1
World's Finest Chocolate, Milk Chocolate with Caramel bars (1.5 oz.): $1
Boxed Continental Almonds (2.65 oz.): $2
Popcorn (1.4 oz. individual bags) – Flavors include vanilla, butter, cheese corn, white cheddar and caramel: $2
Anyone who would like to register to walk with the UHDPS group during the March for Babies Walk at UH April 24, or who want to contribute to the campaign on behalf of UHDPS, should go here.
Anyone who has questions or would like to order any of the items listed should contact Cindy Granier, A&F Division team captain and co-captain for the UHDPS team, at cgranier@uh.edu or 713-743-0612.