Dining
UH Dining welcomes new director to residential team
By Kimberly Cooper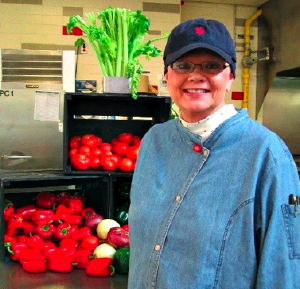 University of Houston Dining Services welcomes Barbara DeMarco as the new residential food service director for the Fresh Food Company and Cougar Woods Dining Hall.
DeMarco joins the team with more than 25 years of experience in the food service industry. She holds a master's degree in nutrition and biochemistry from Texas Woman's University.
DeMarco has served as a top residential dining consultant for Aramark. She has shared her expertise with the Martha Stewart team, PF Chang's and Good Morning America.
"I enjoy spreading my knowledge of the industry with others and am looking forward to enhancing the dining program at UH," she said.
Her responsibilities include working to ensure food quality is exceeding expectations, coordinating with each residential management team and collaborating with several departments including marketing, finance and operations.
"Working with a culinary team in the capacity of teaching and mentoring is so rewarding," said DeMarco. "My passion is in residential dining and I want to spread that passion to all members of the UH residential dining team."
She is looking forward to creating new initiatives to deliver excellence in every aspect of the dining program.
"My primary goal is to deliver first-class service to each guest who enters our dining facilities," said DeMarco. "Each student should experience a wonderful dining program that is surrounded by outstanding customer service."