A grant is a financial award that does not need to be repaid. In other words, it's free money! Grants are typically awarded based on your financial need, unlike scholarships, which are usually based on academic excellence.
Grants are available through federal, state, private, and university sources. Funds are limited, so apply early! You must submit the FAFSA and all other documents by the priority deadline of Jan. 15, unless otherwise indicated, to get maximum consideration for grant funding. Questions? Contact the Financial Aid Office.
Please note: Certain grant award amounts may be adjusted based on actual enrollment as of the Official Reporting Day (ORD) on the 12th day of class.
Amount: $6,095
The Federal Pell Grant, unlike a loan, does not have to be repaid. The Pell Grant is considered a foundation of federal financial aid, to which aid from other federal and non-federal sources may be added. The maximum Pell Grant award for the 2018-2019 award year (July 1, 2018, to June 30, 2019) is $6,095. The maximum award can change each award year and is dependent upon program funding. Actual award amounts are determined by EFC and enrollment status. You can receive the Federal Pell Grant for no more than 12 semesters or the equivalent (roughly six years). You may not receive Federal Pell Grant funds from more than one school at a time.
 
Eligibility Requirements:
Amount: $100 to $2,000 per year
The Federal Supplemental Educational Opportunity Grant (FSEOG) program is for undergraduate students with exceptional financial need. Schools are allocated a limited amount of funding. Just like the Pell Grant, FSEOG does not have to be repaid.
Eligibility Requirements:

Enroll in at least 9 credit hours each semester
Be an undergraduate pursuing a first Bachelor's degree
Have an Estimated Family Contribution (EFC) of $0, and be a Federal Pell Grant recipient
Must meet priority deadline of Jan. 15

Amount: Up to $4,000 per year*
The Teacher Education Assistance for College and Higher Education (TEACH) Grant Program provides up to $4,000 per year* in grants for:

Graduate students,
Undergraduate students,
Students enrolled in post-baccalaureate teacher credential program and
Current or former teachers or retirees seeking additional education.

These students sign an agreement with the US Department of Education indicating their intentions to teach full-time in high-need subject areas for at least four years at schools that serve students from low-income families. For students who do not meet the teaching obligation, the grant converts to a loan with interest accrued to the date of disbursement. Students may receive up to $16,000 for undergraduate study and up to $8,000 for graduate study. Part-time students are eligible, but the maximum grant will be reduced.
This program, administered by the state of Texas, provides assistance to students with financial need who are seeking a first Bachelor's degree, a graduate degree or professional degree. Texas residents and nonresidents who meet the priority deadline of Jan. 15 are eligible. Students must be enrolled and maintain at least 9 hours enrollment each term to be eligible for this award.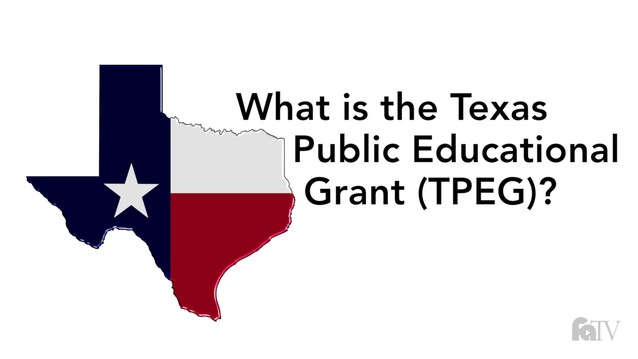 Students who complete the Recommended, Foundation, or Distinguished Achievement High School Program in an accredited Texas high school and meet certain eligibility requirements are automatically considered for this state-sponsored program. The priority deadline for the TEXAS Grant is Jan. 15.

Eligibility Requirements for Initial Year (IY) awards:
Priority consideration is given to students who are admitted into the University and apply for financial aid by Jan. 15, meet the basic requirements for TEXAS Grant and additional requirements in at least 2 of the following 4 areas:


Advanced Academic Program – 12 hours of college credit (dual credit or AP courses), complete the Distinguished Achievement Program
TSI Readiness – Meet the Texas Success Initiative assessment thresholds or qualify for an exemption
Class Standing – Graduate in the top 1/3 of the HS graduating class or have a B average on a 4.0 grading scale
Advanced Math – Complete at least one math course beyond Algebra II

Students who meet the requirements for priority consideration must be awarded before any other IY eligible students. If funding is available after all priority students are awarded, awarding will begin for students meeting the basic requirements.

Basic Eligibility Requirements for Initial Year awards:

Classification as a resident of Texas
Graduation from a Texas public or private high school with the recommended or distinguished curriculum designation
Registration with selective service, or exemption
No felony conviction or crime involving a controlled substance
Demonstration of financial need
Eligibility Requirements for Continuing TEXAS Grant recipients:


Cumulative Grade Point Average (GPA) of at least 2.50
Complete at least 24 semester credit hours per academic year
Enrolled in at least 9 credit hours per semester of award
Have not been convicted of a felony or crime involving a controlled substance
Eligibility ends when one of the following has been met:

150 credit hours (90 credit hours if initially awarded based on an associate's degree) have been paid for by the grant
5 years or 10 semesters have passed since the initial award (3 years or 6 semesters if initially awarded based on an associate's degree)
An undergraduate degree has been granted
TEXAS Grant Hardship Provision Policy:
The State of Texas requires that students who receive the TEXAS Grant must meet and maintain all of the following renewal requirements:
Satisfactory Academic Progress
Enroll in at least 9 credit hours per semester of award
Cumulative GPA of 2.50
Complete/Pass 24 credit hours in an academic year
Students not currently meeting eligibility requirements may complete and submit the Texas Grant Review Form.

If summer grades are required for review, they are reviewed after summer grades have posted (end of August).
Hardship circumstances which are reviewed include, but not limited to:
Medical/Illness
Financial Difficulty
Emotional/Extreme Stress
Family Issues
Hardship forms are reviewed and approved by the program coordinator.  In the event the coordinator is unable to determine a decision, the hardship is forwarded to the assistant director over TEXAS Grant.
Approved hardships are awarded TEXAS Grant for the upcoming year.  The appropriate RY award is placed on their account.
Hardship forms are reviewed in the order received and subject to fund availability.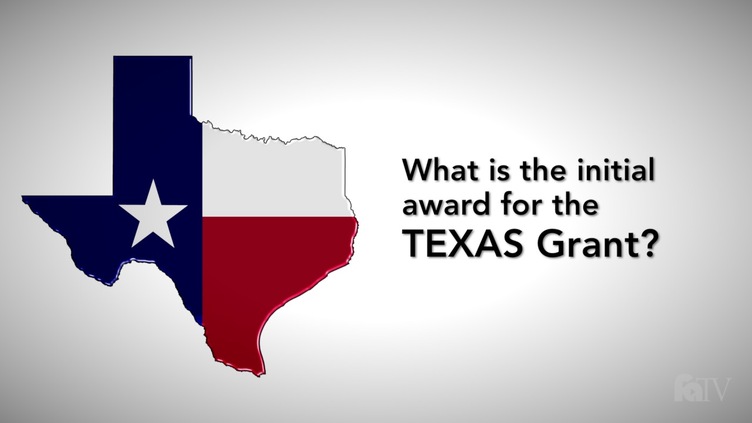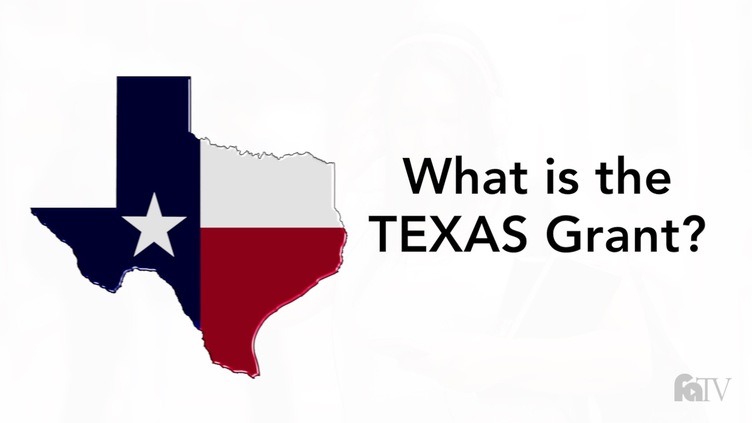 This UH program awards grants to undergraduate students with exceptional need who meet the priority deadline of Jan. 15. Students must be enrolled and maintain at least 9 hours enrollment each term to be eligible for this award. Eligibility is based on financial need and funding availability, which are subject to change from year to year.