Administration & Finance / News /
News Release
FOR IMMEDIATE RELEASE
Kristina Michel
Communications Coordinator
713-743-4162
kmmichel@central.uh.edu
Farm To Work Partner Finds New Presence at UH Farmers Market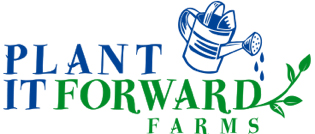 Houston, Oct. 18, 2017 —During the summer time, the University of Houston instituted Farm to Work, a wellness program that aimed to make it easy and affordable for UH employees to buy and pick up fresh, locally-grown produce on campus. While it enjoyed support on campus, Farm to Work faced a number of difficulties that made it hard for the program to continue.
Though the Farm to Work program has been discontinued, its key partner Plant It Forward Farms will still have a presence on the UH campus as one of many vendors at the UH Farmers Market, a new initiative launched by UH Dining Services that benefits the entire campus community. At the UH Farmers Market, students, faculty and staff can shop for locally-grown and locally-sourced fruits, vegetables and products without having to leave campus.
Plant It Forward Farms offers economically disadvantaged refugees an opportunity to become self-sufficient by growing, harvesting and selling produce from a sustainable urban farm inside the city. Each farmer is trained to farm using organic, pesticide-free growing techniques and to sell their produce through farmers markets, farm stands, restaurants and farm shares.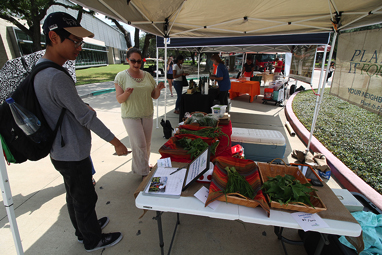 Plant It Forward Farms was at the inaugural UH Farmers Market held Sept. 27. Be on the lookout for their station at upcoming UH Farmers Markets at the following dates and locations (all UH Farmers Markets will be open from noon to 4 p.m.):
Oct. 25, Student Center Circle Drive
Nov. 8, Lynn Eusan Park
Nov. 29, Wilhelmina Grove
Since the produce grown by Plant It Forward is local and seasonal, the types and amount of produce available at each market will vary. Visit plant-it-forward.org for more information about the urban farm group and for recipes using the many types of fruits, vegetables and herbs commonly grown by producers.
---
About the University of Houston
The University of Houston is a Carnegie-designated Tier One public research university recognized by The Princeton Review as one of the nation's best colleges for undergraduate education. UH serves the globally competitive Houston and Gulf Coast Region by providing world-class faculty, experiential learning and strategic industry partnerships. Located in the nation's fourth-largest city, UH serves nearly 44,000 students in the most ethnically and culturally diverse region in the country.